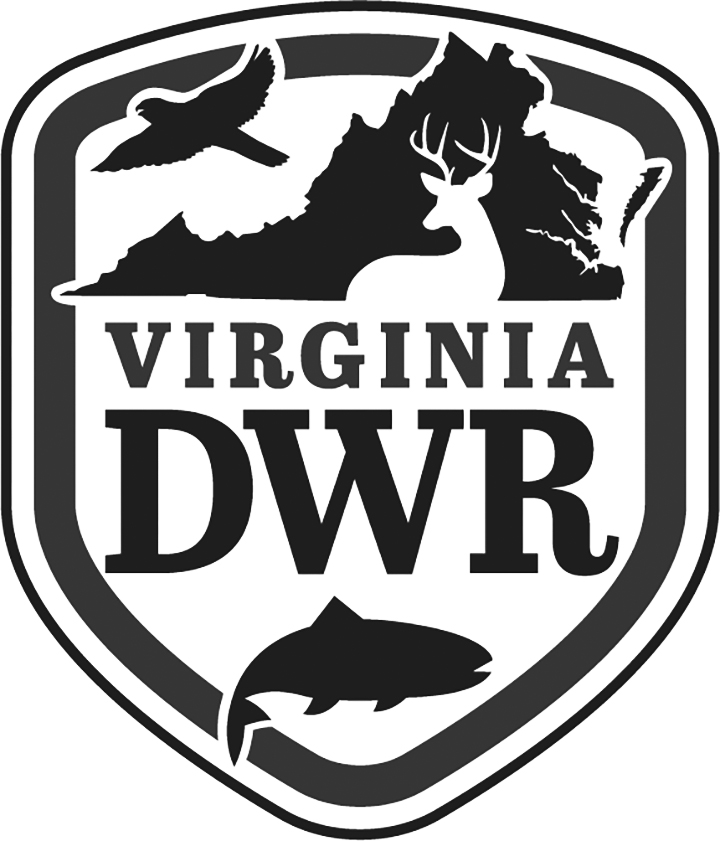 Virginia Department of Wildlife Resources
Help for the Virginia Fish and Wildlife Information Service (VaFWIS)
Available as a World Wide Web Service at https://services.dwr.virginia.gov/fwis
The Virginia Fish and Wildlife Information Service (VaFWIS) web site data is maintained by the Commonwealth of Virginia Department of Wildlife Resources (VDWR). The web site purpose is to provide reports and analysis concerning fish and wildlife information resources used by VDWR agency biologists.
VaFWIS is based on observations of fish and wildlife along with literature for all native and naturalized species found in Virginia. Reviews performed by Department of Wildlife Resources biologists are summarized and indexed in an agency database called Biota of Virginia (BOVA). You will find species characteristics, habitat groupings, locations of occurrence, and management practices described within BOVA. Initial support for developing BOVA was provided by the Office of Surface Mining, the Bureau of Land Management, and Virginia Polytechnic Institute and State University Department of Fisheries and Wildlife. Development of BOVA followed "A Procedure for Describing Fish and Wildlife" developed with the U.S. Fish and Wildlife Service's Eastern Energy and Land Use Team.
Registered subscribers have access to additional analysis used for scientific research, land management, permit review, and other regulatory review of projects. There is no charge to government agencies, non-profit organizations or public school systems. For other entities, there may be an annual fee. You may view the registration form VaFWIS_Use_and_Access_Agreement.html

If you wish to learn more about becoming a registered subscriber, please contact by email vafwis_support@dwr.virginia.gov.
"How To" documents can be found using "help" links located on most pages.
Appendix - The appendix to the visitor's user manual. Download the appendix ".pdf" document containing database descriptions and field definitions associated with the Virginia Fish and Wildlife Information Service.
All VaFWIS Help Pages Combined -- The current VaFWIS Manual for Visitor Access Privilege is one extensive web page constructed by appending each individual help page.
[ VaFWIS_Help December 2012 ]